Overcome your fears.
Enjoy your horse!
About the Rider Confidence Course
Do you feel nervous or anxious about riding? Do you worry about falling off, or find yourself playing out worst case scenarios in your mind?
Perhaps you have had a bad experience which has shaken your confidence and is spoiling your enjoyment of your horse. Or maybe you are fine in familiar territory, but then feel unsure and tense at fun rides or competitions? Being able to perform at your potential at competitions can feel impossible when you are tense, nervous or anxious.
Would you like to fall in love with riding again, and be free to fully enjoy your horsemanship?
If so, then I can help!
Our horses mirror us both physically and mentally. So much focus is given to what we are doing physically when we are riding, but what we are doing with our minds has a tremendous impact upon our state, our body and our horse.
It's been scientifically proven that even just our expectation of an event can have a direct impact upon our horse, which highlights the need to develop our ability to be calm and confident whenever we are in the presence of our horse.
When we are anxious, nervous or stressed, not only are we signalling to our horse that there is danger, but also our bodies are unable to be as calm and flexible as they need to be in order for our horses to move comfortably beneath us.
We need to be calm, confident and assertive in order to give our horses the leadership they want and need to thrive.
So how can you change your experience?
The Confident Rider Course
I created the Confident Rider Course by drawing on my experience of working one-to-one with many riders, to develop their self-belief and confidence and successfully transform their relationship with their horse.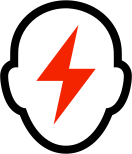 Master your mindset in four engaging online sessions
During four online sessions of between 60 and 90 minutes, I guide small groups of riders through various evidence-based processes, which teach a range of psychological tools that will enable you to calm your mind and body, learn to be present in the moment with your horse, and most of all enjoy riding again!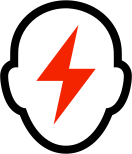 Interact with others who are sharing the same experience
I've been where you are! And so have my other clients who will be on the course with you. In fact, the reason I decided to train to become a Mind Coach, was because of my own personal experience of being afraid to ride my horse. I overcame my lack of confidence by learning how to be more aware and in control of my thoughts. The changes I made allowed me to share wonderful experiences with the horse I had formerly been afraid to ride. Now I will teach you how to achieve that, too.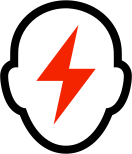 Acquire powerful new skills that you'll use forever
You'll learn practical skills that will enable you to influence your mind-state 'in the moment'. I'll teach you how to overcome anxiety and stress which is the result of past negative experiences. I'll teach you how to influence your state of mind, and I'll teach you the mental skills to be present in the moment and enjoy the time you spend with your horse.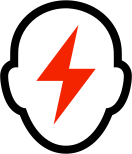 You'll have lifetime access to the course content
Alongside your sessions, you'll also have access to the Confident Rider Course online portal, where you'll be able to access and download key resources, guided visualisation recordings and mental rehearsal exercises.
CONFIDENT RIDER COURSE PRICE
£195
The next confident rider course starts in
Sessions start online at 19:00 BST (GMT+1) on:
6 June
|

13 June

|

20 June

|

27 June
RIDER CONFIDENCE SUCCESS STORIES
Client Comments
"Everyone should be thrilled to have this opportunity — Sam is amazing and I am here to tell you that an advanced riding age, thanks to Sam I actually WON a class at the World Equestrian Center in Ocala! And there were only 62 in my class (less than my age!! Yikes)"
"Sam is a true professional and very good at what she does. She has helped me to become a more calm and confident rider. I now have the mental space to learn and feel what is required to be a better horseman. My mare appreciates the difference. Not only has the training helped with my riding but life in general, as I am a much calmer and positive person. I would highly recommend Sam to anyone that no longer wants negative thoughts, emotions and anxiety to hold them back from achieving their ambitions. I couldn't believe the difference it made to me in such a short time"
"I contacted Sam for help when my riding confidence was at an all time low. I honestly was wondering if I'd ever be able to truly enjoy riding again as I was a bag of nerves every time I got on. Sam took the time to get to know me and understand what I wanted to achieve – in the first instance this was to be able to ride around the school for half an hour on my own, and to enjoy it! I was marginally sceptical but also excited. From the first session I got results. I was more focused and I was breathing properly! This only got better, and it wasn't long before I was hacking out on the roads and loving riding again"
"I first contacted Sam to help me with my partnership with my horse. We were having problems moving forward with our relationship as my negative mindset was holding us both back. With Sams mentoring I found I was able to change my way of thinking and create a more positive out look to life. The sessions were enlightening and fun and the weekly catch up calls very helpful. I found not only did these sessions help me with the relationship with my horse but also other aspects of my life. I found I was able to sleep better and also have more confidence in my ability to drive"
"Sam is truly amazing at what she does! She gave me the gift of bringing back the joy to riding rather than always thinking the worst. I highly recommend her program to any rider or any athlete who is having any trouble remembering they actually can "DO THIS" and do it well!"
"You can trust Samantha to give you the strategies and strength to manage both personal and business challenges. She encouraged me to build on the skills I already had and led me towards success. I can definitely recommend Samantha if you are prepared to win!"
"As an older adult and a 're-rider', I found myself with a complicated horse to ride. Unplanned dismounts were becoming all too frequent, and anxiety was taking the reins. There were some books, some sports psychologists that had great things to read, but somehow Sam totally got it. She taught me how to reframe my dialogue from a negative to a positive. Suddenly I could smile again — and it is supposed to fun! But the best part is, I think of what she taught me all the time and it has helped in so many ways beyond just my riding. I highly recommend Sam!"
"With Sam's help I not only feel that my relationship with my horse has improved but also other aspects of my life have changed for the better. I am able to get a more restful nights sleep and find driving my car to new destinations far less stressful"
"Sam worked with us in a large group, she was professional, knowledgeable and thought provoking. She really knows her stuff and I would recommend her to anyone looking to make a positive change in their lives. She also has an amazing voice! So now, even after the event we can listen to her guided sessions via her portal and continue with our personal development journeys. Thanks Sam"
"As an older adult rider coming back to the sport after a 30+ year break, my internal dialogue was not pretty. Sam showed me how to change that dialogue and now I am a believer in that how you think, what you tell yourself can be changed and when it's changed – so are you! I would recommend that EVERYONE try it! Thanks again Sam!"
"My goal from working with Sam was to overcome anxiety I have experienced for many years when horse riding in a competitive environment, but the techniques she has taught me have helped with so much more than that! I have become more confident in my own ability and now have the tools to overcome any issues that I face, not only when I'm riding but in all aspects of my life"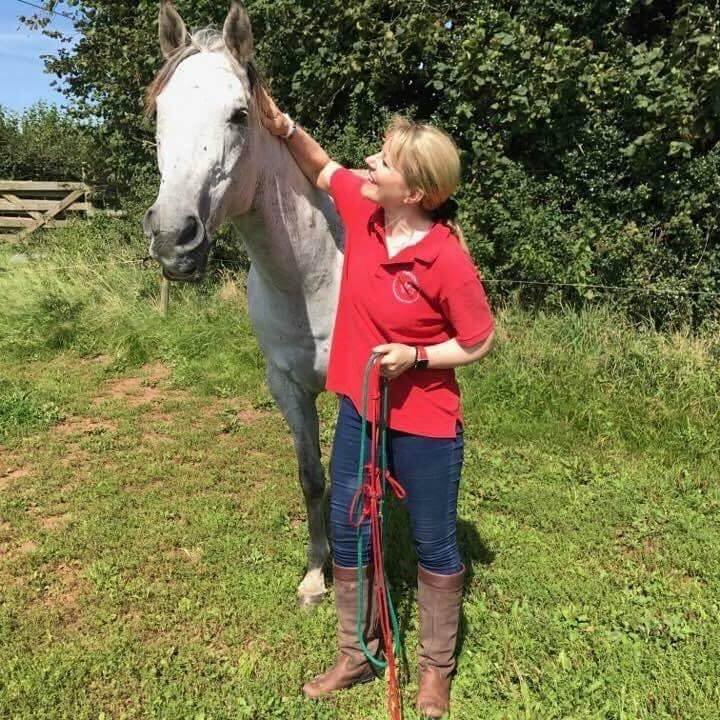 Samantha Shanks-Husbands. Dip.Hyp, HPD, MUKHC
I train people to harness the power of their mind to achieve their goals. Horsemanship is my personal passion, so I specialise in working with riders to develop their confidence and self-belief. In fact, the reason I originally trained as a Mind Coach was because of my own personal experience of overcoming my anxieties to completely transform my relationship with my horse.
Imagine being a calm and confident rider, able to look forward to all the things you are going to do with your horse and then being able to enjoy them fully.
Imagine arriving at the yard looking forward to spending time with your horse. Putting your foot in the stirrup, feeling calm and confident and ready to enjoy your ride.
Imagine being able to respond to challenges in a calm and confident manner, being able to fully enjoy fun rides and win at shows or competitions.
Sign up today, to make this a reality!